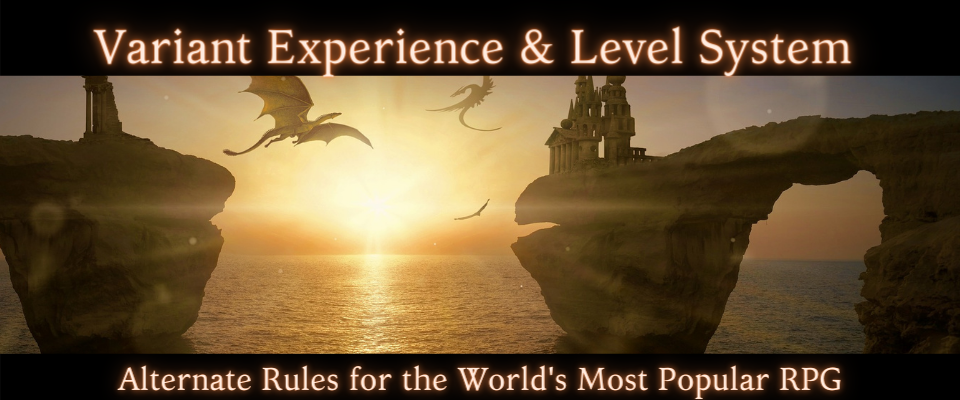 Variant Experience and Leveling System
The world's most popular fantasy game has long suffered from issues around XP and leveling. These variant rules have been made to address those shortcomings. They're geared for the current edition, but can be used retroactively on previous editions as well!
Contents:
Rules built to give experience for exploration, skill use, solving puzzles and traps, and other things! New rules for combat XP that broaden the ways to resolve combat! Four alternate level tables that offer different paces to advancement!
Main Book: 10 pages (ANSI A, Letter size)
Reference Sheet: 2 pages (ANSI A, Letter size)
Current Version: v5.75

Note:
Development to v6 is on indefinite hiatus, please see the devlog.
----/----
GBDW Games, the GBDW Games logo, and Variant Experience & Level System are © 2020 Graeme Barber. Variant Experience & Level System is under Creative Commons CC-BY-NC 4.0 International.

Purchase
In order to download this game you must purchase it at or above the minimum price of $2.99 USD. You will get access to the following files:
SR01 Variant Experience & Level System v5.75.pdf
1 MB
SR01 Variant Experience & Level System Reference Sheet.pdf
583 kB